Tis the Season to Spa - November Promo
Available at
45 locations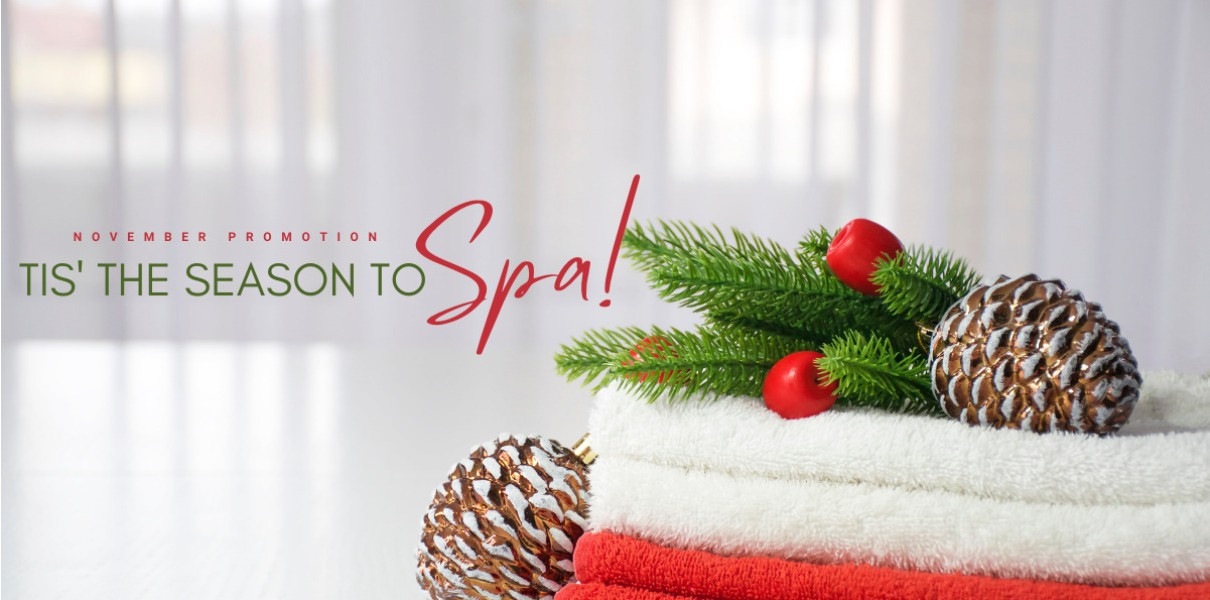 Free £5 Voucher
When you spend £50 on gift vouchers or cards
Free £10 Voucher
When you spend £100 on gift vouchers or cards
Your free voucher will be sent out to you within 30 minutes of placing your order.
November Spa Promo
3 Treatment bundle
Save up to 50%
'Tis the Season to Spa and with our November monthly promotion it's also the time to celebrate!
First, enjoy an ELEMIS Pro-Glow Renewal Facial and Mini Back Massage. this is then followed by your choice of Scalp, Hand & Arm or Foot Massage.

Available to book now for dates 1st-30th November.
Approx 55mins duration.
Use of facilities not included in the treatment only offer.
If Spa Day for 1 or 2 is chosen then as part of your Spa Day, you can enjoy full use of the available Spa & Health Club Facilities*


You are free to use the Health Club for the full duration on the day of your appointment, please see the website/booking confirmation for opening hours for your chosen location. Please be aware that the peak arrival time for Spa Day guests is between 10am-11.30am and so check-in at the location may take a little longer during this time.
You are also able to participate in any group classes that are available on the day - please enquire at reception upon your arrival for availability.

*Classes cannot be pre-booked.


Further information on current location guidelines can be found here.

If any guest has a medical condition, allergies or has had any medical treatments (including surgery) within the last six months please refer here.
Read More
Read Less