Bamb-oohhhhh Bliss Spa Day for 1 - Save up to 32%
Available at
47 locations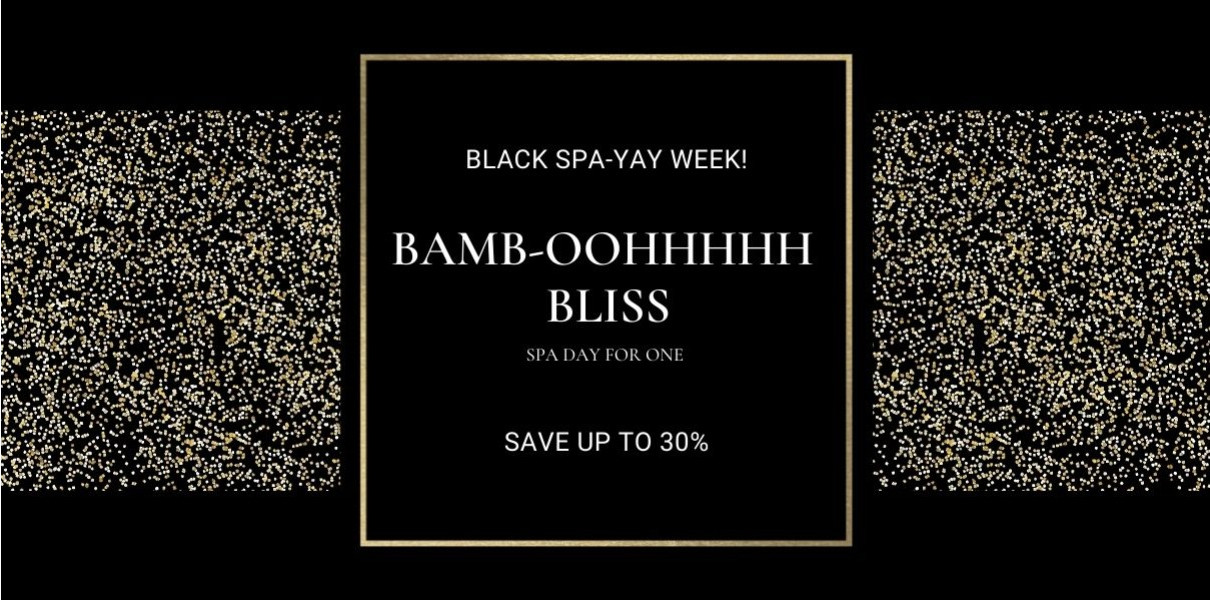 Free £5 Voucher
When you spend £50 on gift vouchers or cards
Free £10 Voucher
When you spend £100 on gift vouchers or cards
Your free voucher will be sent out to you within 30 minutes of placing your order.
Spa Day for 1
2 treatments, total 40 mins
Use of facilities

Price varies depending on location
Treatment options below:
Bamboo Deep Tissue Back Massage & Leg Massage
Bamboo Deep Tissue Back Massage & Scalp Massage


Treatments may need to be amended on the day of your visit according to government guidelines.
All Spa days are subject to availability at the time of booking. Over 18's only.
Further information on current location guidelines can be found here.
If any guest has a medical condition, allergies or has had any medical treatments (including surgery) within the last six months please refer to the Medical Contraindications section of our Spa FAQ'S & Help page.