Breakfast & Spa Mon-Fri Fairfield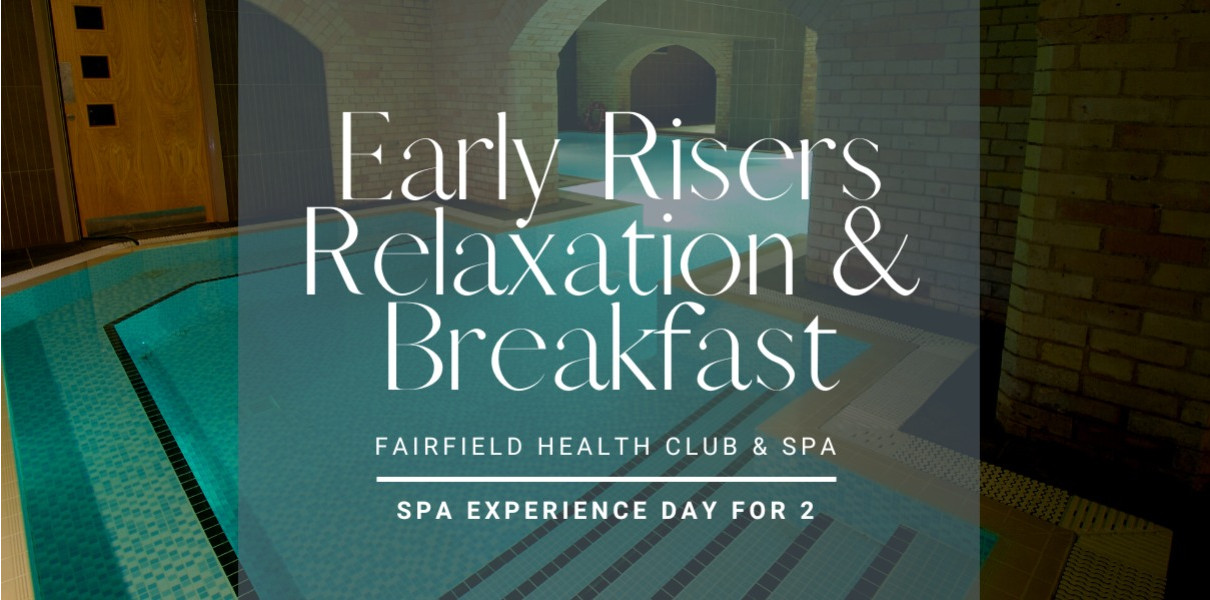 Free £5 Voucher
When you spend £50 on gift vouchers or cards
Free £10 Voucher
When you spend £100 on gift vouchers or cards
Your free voucher will be sent out to you within 30 minutes of placing your order.
Use of spa & gym facilities
Valid Monday - Friday
£5 retail voucher pp (£25 minimum spend applies, for spa products)
Complimentary spa bags pp*
Breakfast for 2**
Use of our spa and gym facilities between 9am and 3pm on Mondays-Fridays.

*Spa day bags including robe, towel, flip-flops and wristband for locker access are available as part of your package. A £10 deposit will be required upon receiving the Spa Bag and refunded upon return of the robe and towel.

**Breakfast is one standard item from the menu, served between 9am-11:30am. (substitutions and extra items will be charged as standard)
Over 18's only.

Please note, the time booked online is just to confirm your attendance on the day, this is not an arrival time. You are still able to use the facilities for the duration available.

Where confirmations may show 'For 1 person' please be assured this is one booking for two people.