ELEMIS Intensely Cleansing Salt Scrub - Frangipani
25 mins
Available at
47 locations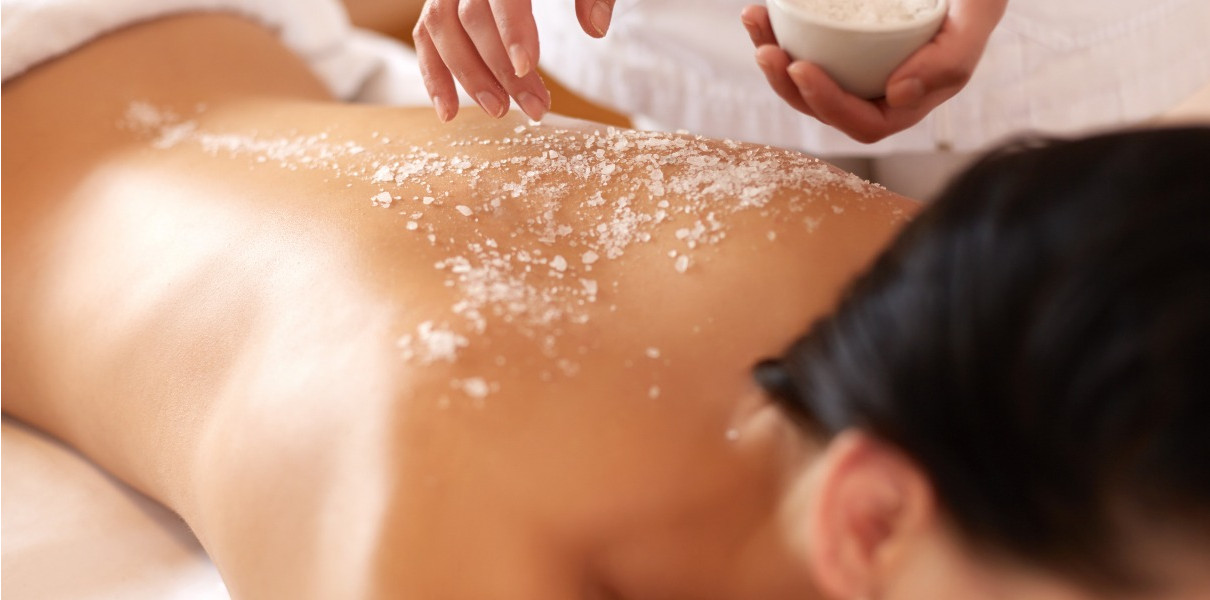 Free £5 Voucher
When you spend £50 on gift vouchers or cards
Free £10 Voucher
When you spend £100 on gift vouchers or cards
Your free voucher will be sent out to you within 30 minutes of placing your order.
Exfoliates
Cleanses
Hydrates
A deeply cleansing salt scrub that encourages cell regeneration for the softest, smoothest, most nourished skin. 

The extraordinary cleansing power of salt goes to work releasing toxins in this body polishing treatment. The fragranced salt of your choice will gently slough away dead skin cells, encouraging the regeneration of new cells and perfectly prepping the skin. It leaves a smooth and responsive canvas, ready to absorb the deeply nourishing body oil. Delivers velvety soft, invigorated skin.
TARGETS
Dehydrated skin
Rough, dry skin
Dull, tired skin
BENEFITS
Gently exfoliates dead skin cells from the body
Hydration levels are restored
Increases blood and lymphatic circulation
Softens and smoothes the skin
Brightens the appearance of the skin