Mini Blissful Black SPA-yay for 2 Weekround
Available at
35 locations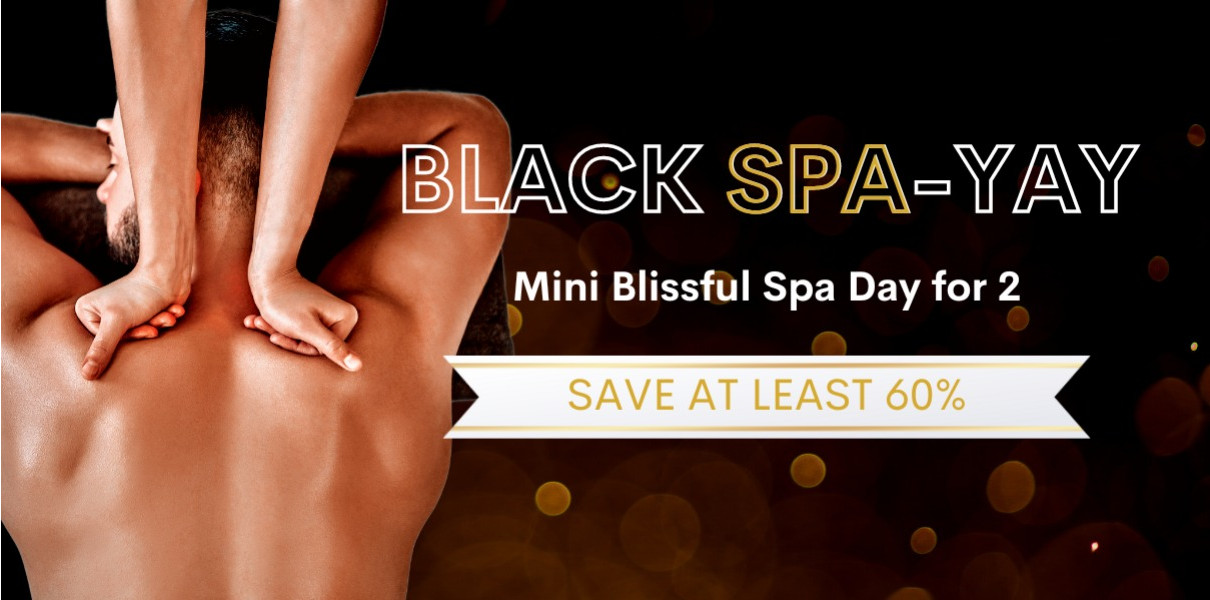 Free £5 Voucher
When you spend £50 on gift vouchers or cards
Free £10 Voucher
When you spend £100 on gift vouchers or cards
Your free voucher will be sent out to you within 30 minutes of placing your order.
SAVE at least 60%
Limited time deal
For 2 people
Weekround booking availability
Grab yourself (or a friend or loved one) a bargain this Black Spa-yay event with our Blissful Spa Day...
Embark on a journey to ultimate relaxation and well-being with the Bannatyne Spa Day Blissful Spa Day for 2! Picture a day filled with tranquillity, laughter, and rejuvenation as you and a loved one indulge in the luxurious amenities this package has to offer.
Dive into a world of fitness and leisure with unlimited access to the gym, pool, sauna, and steam room, creating the perfect blend of wellness and bliss. Enhance your pampering experience by selecting from an array of delightful treatments, such as the invigorating Full Body Seasonal Scrub or the indulgent Choice of 2 Mini Treats.
What makes this spa day even more irresistible?
The incredible over 60% discount, making it not just a treat for the senses but also for your wallet!
Available to book/buy now for select Spas only.
All Spa days are subject to availability at the time of booking. Over 18's only.
Further information on current location guidelines can be found here.

If any guest has a medical condition, allergies or has had any medical treatments (including surgery) within the last six months please refer here.
*Facilities may vary per location.