Time for Me - March Promo FREE Massage Upgrade
Early Bird Booking Offer
Available at
47 locations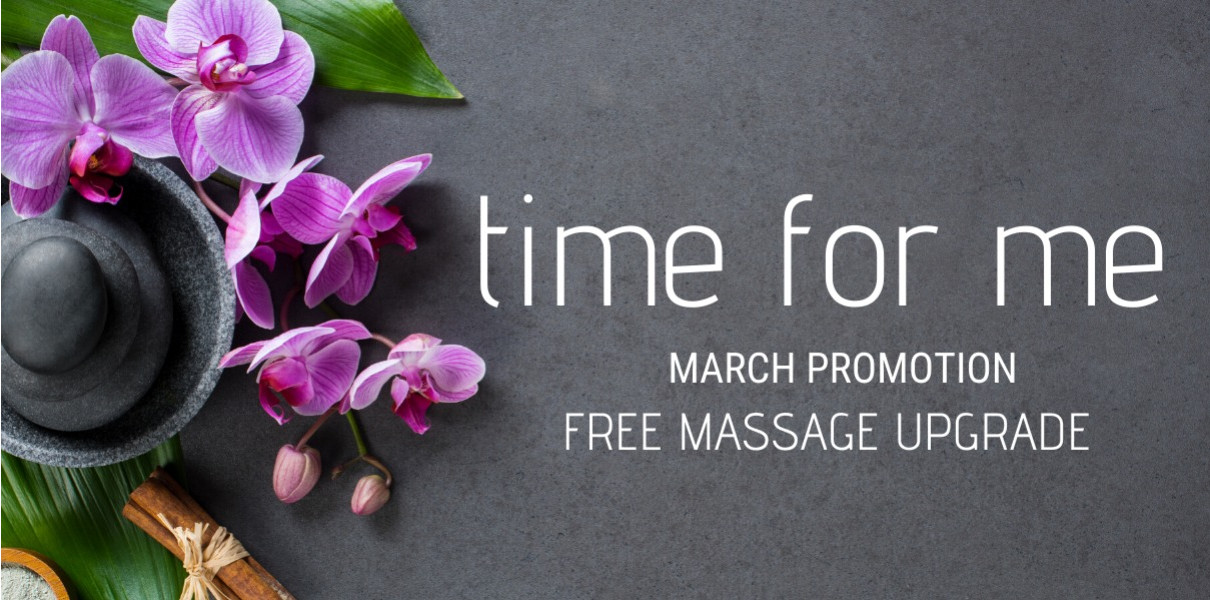 Available for dates 1st-10th March
70min worth of treatment time
Choose your type of Massage
A perfect early treat for yourself or for Mother's Day this early bird booking offer is available for appointments 1st -10th March.
This package usually includes a Back, Neck and Shoulder Massage your choice of • Lava Shells • Swedish • Elemis Freestyle • Bamboo
with this early bird booking offer, you will receive a FREE upgrade to a Full Body Massage!
Your treatment will be complemented by a luxurious Scalp Massage.
Approx 70min of treatment time.

Available to book now for appointments 1st-10th March 2020 only. No further discounts apply. Does not include use of the facilities.