40% Off ELEMIS Facials
Amazing Value
Available at
45 locations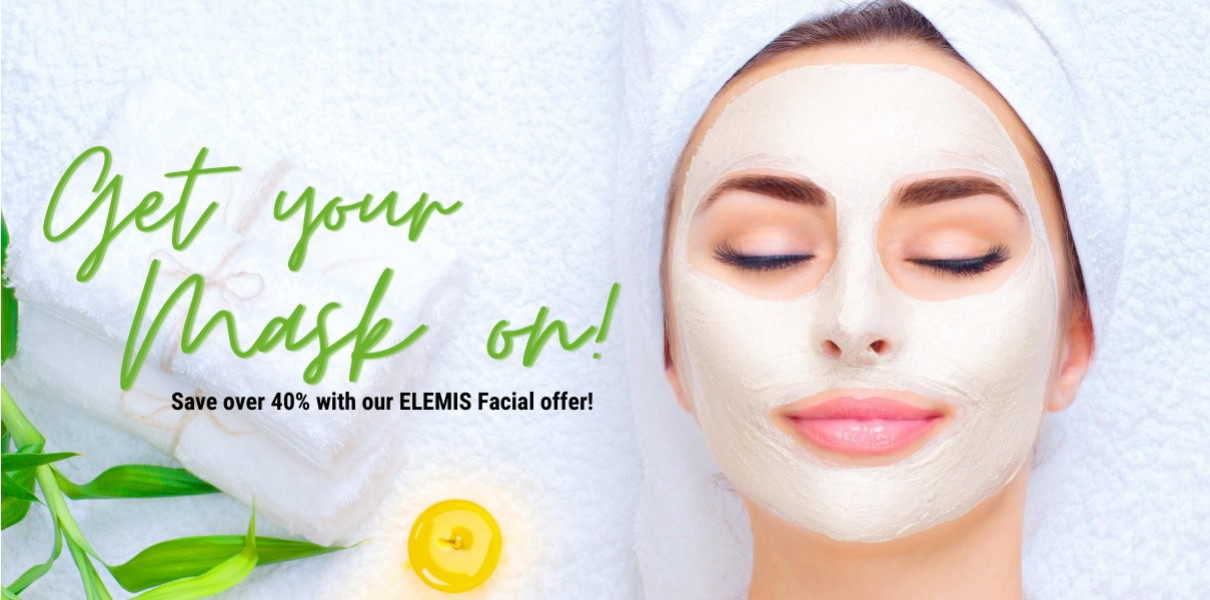 Masks may have become part of our day to day routine but here at Bannatyne Spa we want you to take some time for a different type of mask and enjoy an ELEMIS 55min Facial which all include one of their signature product masks during the Facial!

This offer is available to book now weekround for dates until 31st October - and you can save over 40% with this promotion!

Your choice of ELEMIS Facials are: Pro-Definition Lift & Contour, Sensitive Skin Soother, Dynamic Resurfacing Precision Peel, High-Performance Skin Energiser, Pro-Collagen Age Defy & Superfood.

https://spa.bannatyne.co.uk/ge...


No further discounts apply.