Rule of Six - Pamper Package
Available at
45 locations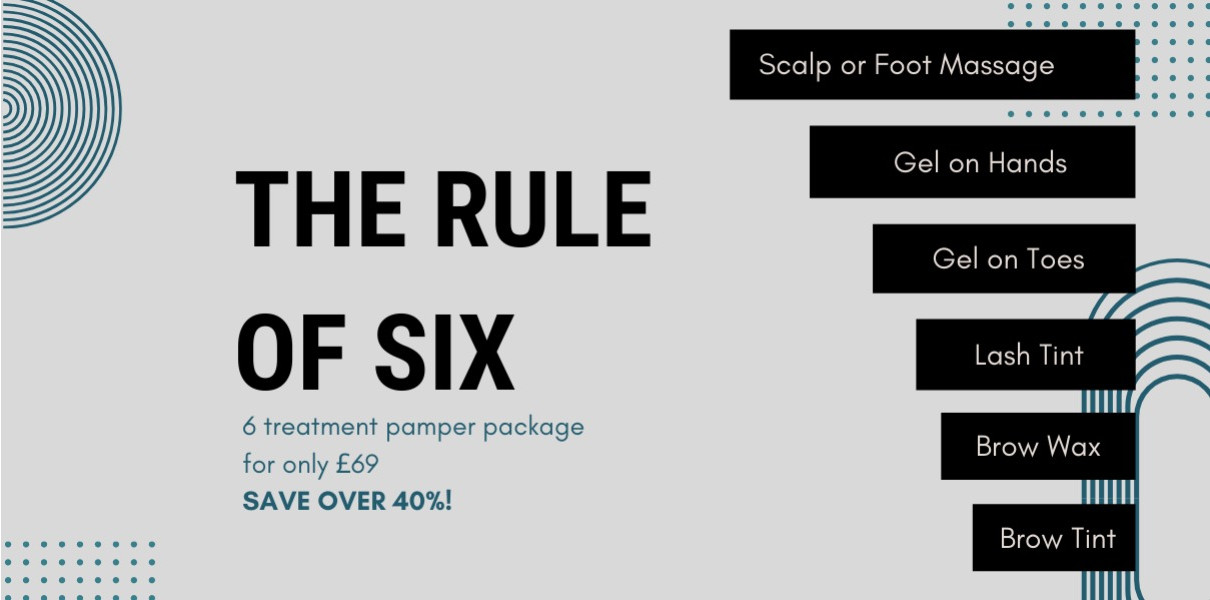 6 Treatment Bundle
Huge Savings
We've missed you and we're pretty sure you've missed having some of your regular treatments so we've bundled them up and knocked the price down!
With this package you will receive:
Gel On Hands
Gel On Toes
Lash Tint
Brow Wax
Brow Tint
Choice of either a Scalp Massage or Foot Massage.
We can't wait to see you back in the Spa (English & Welsh Spas OPEN, Belfast 23rd April, Scotland 26th April)
No further discounts apply, treatments only. Approx treatment time 2hrs, please ensure nails are free from gels/polish upon arrival. Please see our FAQs for all Covid related queries by clicking here. Please note a patch test is required 48hrs prior to tinting treatments.